Local Missions
Strengthening Community Through Faith
Jesus set an example through a life of service. With two locations we want to play an active role in our greater RVA community. To embrace Jesus' spirit of generosity and engagement, we serve our greater Richmond region through a number of programs.
Food Pantry
Crestwood serves the local community with bags of food on an as-needed basis. Food bags are distributed from the Richmond campus on the 2nd and 4th Mondays each month with the help of a team of volunteers. Collection bins are located at both the Richmond and Midlothian campuses.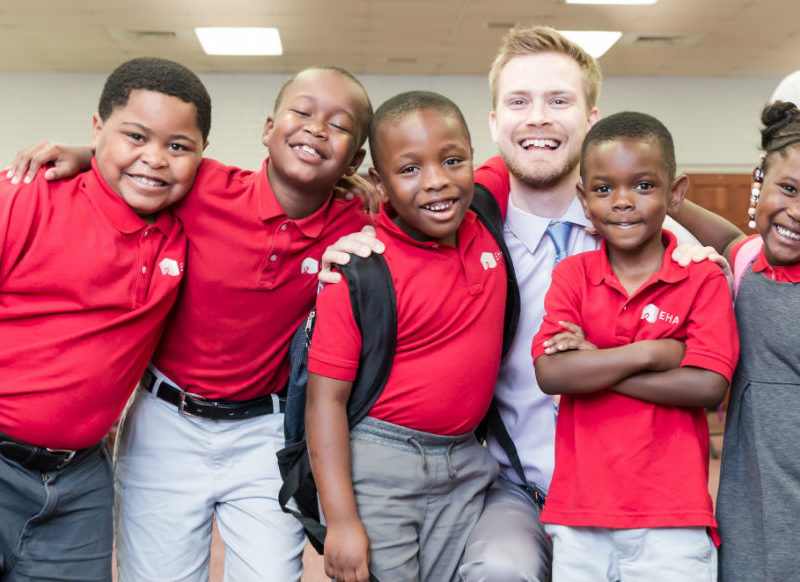 Elijah House Academy
Elijah House Academy (EHA) provides a Christ-centered and accessible choice in education that cultivates the hearts, minds, and bodies of our city's children for God's glory and Richmond's flourishing. Opportunities for engaging with our mission partner include: tutoring in their Academic Support Center (Monday to Thursday, 3 to 5 p.m. during the school year), providing food or setting up for the staff luncheon during Teacher Appreciation Week in May, and volunteering at the Community Fall Festival cohosted with EHA which provides fun, food, and fellowship for families in the Richmond Campus Community in October.
Prison Ministry
Throughout the year, Crestwood men participate in a faith-based re-entry program at State Farm Correctional Center in Powhatan serving as instructors addressing basic life issues and skills needed for re-entry into society, and mentors, both prior to and following inmates' release. At Christmas, Crestwood folks, through Prison Fellowship's Angel Tree program, purchase and deliver gifts to the children of inmates, on their behalf and in the name of Jesus Christ.
The Table
The Table is a community outreach event offered to our Jahnke Road community every Thursday night at 6:00 P.M. at our Richmond Campus. We offer food for the body and the soul and personalized prayer for each person who stops by.