PK-4th GRADE
At Crestwood, we believe the church should work together with families to engage the next generation. All children's and nursery volunteers are background checked and trained.
Crestwood Children's Ministry Strives to:
Partner with parents to provide resources that help families grow spiritually
Set a foundation for faith in Scripture at each stage of a child's spiritual development
Provide another person of influence for each child to invest in their faith journey
Create learning environments for children to experience God in a unique way
Teach children they are here for a special purpose and are part of a God's big story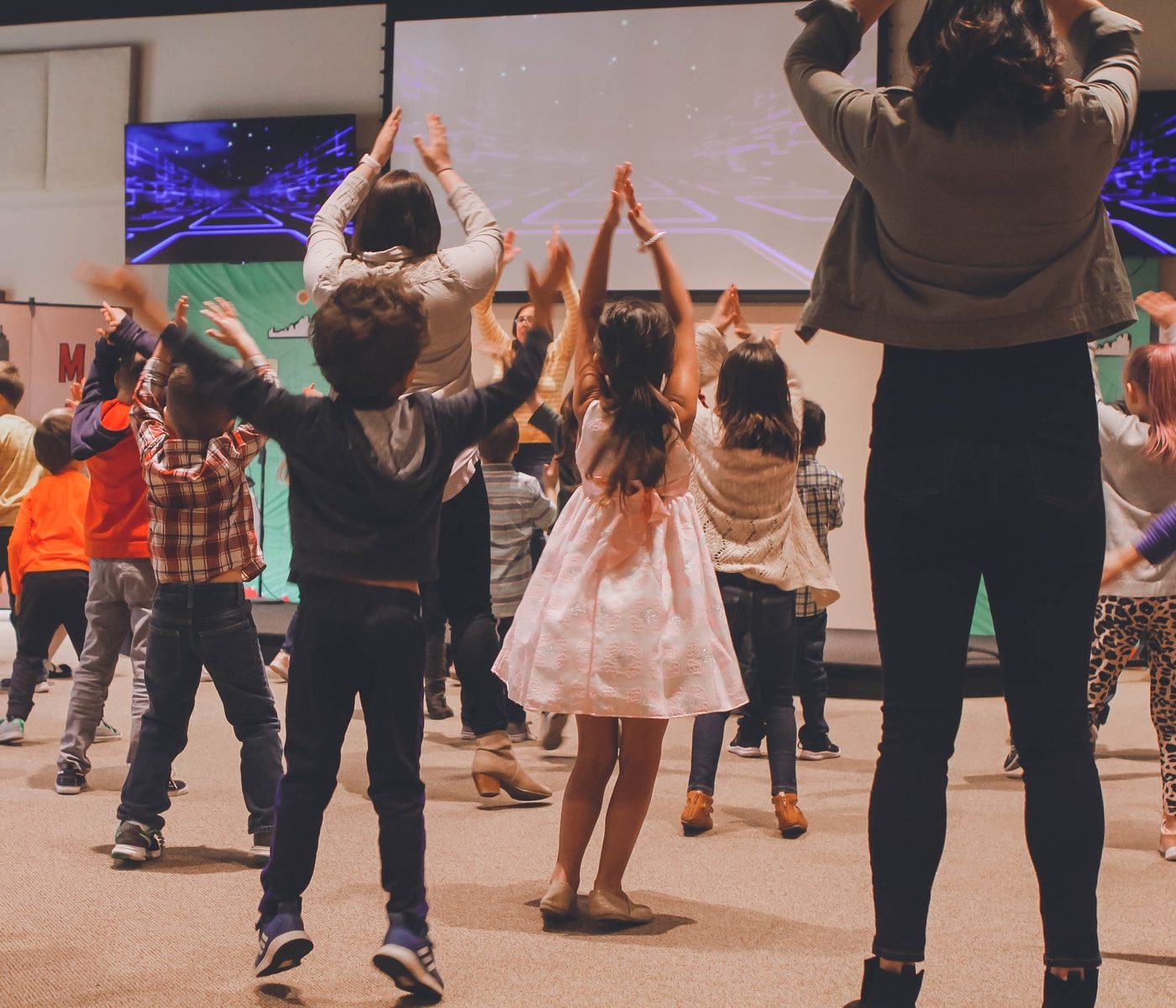 Children In Worship
Every Sunday we are thrilled to release a digital "Children In Worship".  These are packed with music, fun, biblical truths and focus on God's great love for YOU! Think of it as Sunday school in pj's!
Check Out Last Week's Here!
Sunday Kids Club
Join Crestwood Kids on Sunday afternoons for a time of games, worship and facilitated small-group style connection. Available for kids from 2nd grade through 6th grade. Parents are invited to drop kids off unless they have volunteered to assist with the program through Peg Webb or Josh Weeks.
Register
What to Expect When You Visit With Your Child(ren)
Childcare is offered during both services and a friendly face will be there to greet you upon arrival of either campus!
Our restrooms are open and available to all who worship with us on Sundays. We ask that children are accompanied by a parent when using the facilities and that proper hand-washing is observed.
We know it's hard to go anywhere without the security a of goldfish and a sippy cup –  But we do ask that, for now, all our friends leave snacks and drinks in the car until after our worship service.  It's just too hard to enjoy food and drinks with masks on…  and once you open the goldfish, everyone will want some!
Jesus said, "Let the little children come to me, and do not hinder them, for the kingdom of heaven belongs to such as these."
— Matthew 19:13-14
Traditional Crestwood Kids Programs (When We're NOT In A Pandemic)
Sunday School
Younger students are invited to grow in relationship with Jesus through skits, crafts and music. As they mature, Bible story discussions help kids know Jesus and reflect His character to the world around them.
Wednesday Night Kids
Wednesday nights are family oriented with activities for every age.  The event begins with a home cooked meal and great fellowship, followed by special programming (combinations of music, recreation and teaching time).
Camp Crestwood
Camp Crestwood is a week of summer fun grounded in faith lessons that are reinforced throughout the morning activities.  Music, crafts, and recreation abound! Camp Crestwood is traditionally offered in July, with registration beginning in June.
Mothers of Preschoolers (MOPS)                                                                                              While MOPS is mainly for the moms, but the children are also given a full morning of nurture, engagement and social time with their peers.  Activities vary by age, with babies rocked by grandmas to a rotation for the older children of recreation, crafts, music, faith and fun.